Time to Play NFL Hotties!
At Gay Celebrity Gossip we like football season a lot. There is nothing like seeing a hot NFL player with a basket full of talent. Who can resist a tight-end working closely with the quarterback to make sure the team scores big points? What about a wide receiver patiently waiting until he is targeted for a touchdown? Just the thought of football makes us want to get our or mini-grills and prep for a tail-gate party. Can you dig it?
As part of our love of football and all that comes with it, we are posting five NFL hotties that we wish were gay. Some of the boys listed here are ones that you may know. There are others however that are fairly new to the game but appear to be packing skills that may someday make them superstars.
We warn you however – the football players here are so hot that you may experience heart problems after checking out their details.
We've included a poll at the end so that you can share which NFL player is your favorite hottie and made sure the poll questions are fun.
Are you ready – let's dive right in!
Hot NFL Player #1: Jimmy Garoppolo
Jimmy Garoppolo is the ridiculously hot backup quarterback for the New England Patriots. He was born on November 2, 1991 (Scorpio) and is from Arlington Heights, Illinois. He stands at 6 ft 3 and weights somewhere in the neighborhood of 220 lbs. His is rumored to have BIG feet and wear a size 12 shoe. You can check out more of Garoppolo and see he is a major jock packing major talent Pinterest.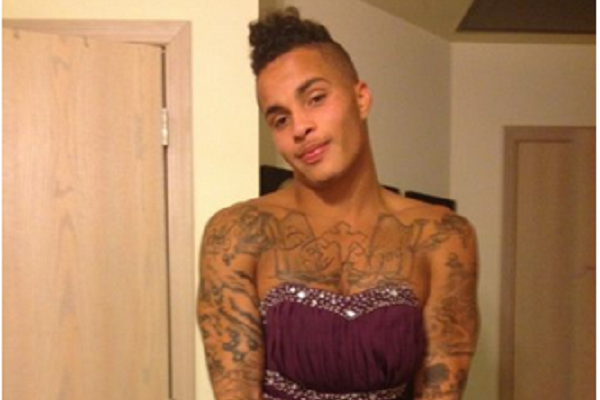 Hot NFL Player #2: Kenny Stills
Kenny Stills is a WIDE receiver for the New Orleans Saints. Not only is the guy a decent football player but he has a smoking HOT body that is all tatted up. Kenny hails from Encinitas, California and was born on April 22, 1992 (Taurus). He stands at 6.0 tall weights close to 195 lbs, give or take. He wears a size 11-12 shoe. He apparently likes purple, judging from the dress of him in drag!  We are curious why he clasps his hands together in so many pictures?
Hot NFL Player #3: Pat O'Donnel
Patrick Michael O'Donnel is a punter for the Chicago Bears. He is one of the tallest players on the team and stands at a whopping 6 FT 5. He is rumored to wear a size 14-15 shoe, wide. O'Donnel was born on February 22, 1991 (Pisces) and hails from Palm Beach, Florida. It seems the bears really wanted to pick someone super hot who was attached to BIG feet! Maybe O'Donnel will end up GCG's size matters  page! We hope you don't freeze up in Chicago Pat – it's a lot colder in the Windy City than Palm Beach.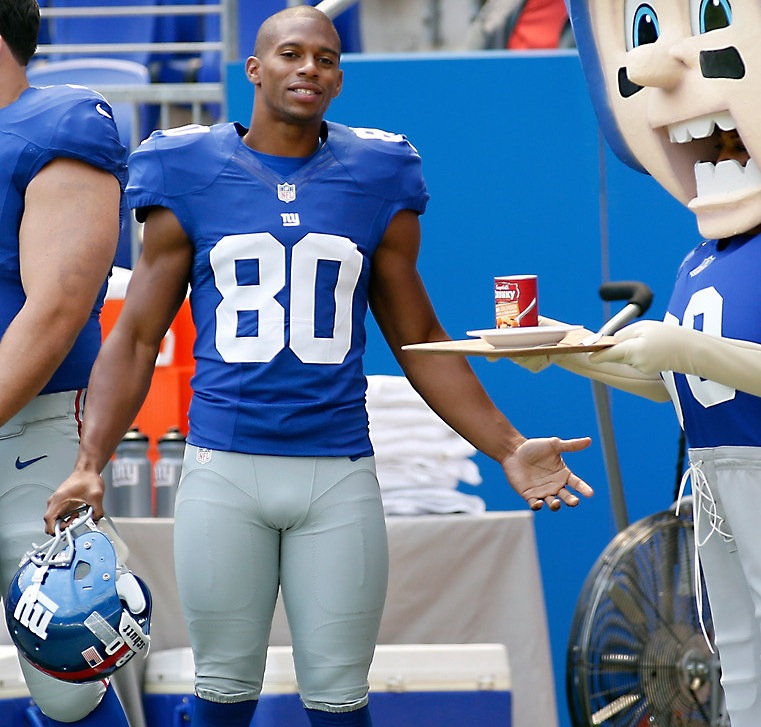 Hot NFL Player #4: Victor Cruz
Victor Cruz is bulging with talent as a wide receiver for the New York Giants. He was born on November 11, 1986 (Scorpio) and is from Paterson, New Jersey. He stands at 6 ft tall and weighs in the neighborhood of 200 lbs. He is rumored to wear a size 11-12 shoe, wide. Cruz celebrates every touchdown he makes with a Salsa dance. He is part African American and part Puerto Rican. He's also all HOT. 
Hot NFL Player #5: Colin Kaepernick
Colin Kaepernick is a celebrity we have previously opened a Gay-Ta file on. He was born November 3, 1987 in Milwaukee, Wisconsin and is a Scorpio. Kaepernick is currently the quarterback for the San Francisco 49'rs. He stands at a whopping 6 ft 4 and weighs around 230 lbs. He is rumored to wear a size of 13-14. Kaepernick is also rumored to have major shoe fetish! This is a man who is packing major talent and is a favorite of gay fans because of his open attitude towards openly gay football players. Plus, people love his ethnic background and tattoos! 
Now that you have reviewed the five NFL hotties, it's time to vote for your favorite. Let's see which one can call you their BIGGEST fan! Thanks for reading this post. Be sure to Like Gay Celebrity Gossip on Facebook, Circle us on Google+ and share on Twitter!