[vc_row][vc_column width="1/1″][vc_row_inner][vc_column_inner width="1/1″][vc_single_image image="6072″ alignment="center" img_link_target="_self" img_size="large" border_color="grey" style="vc_box_rounded"][/vc_column_inner][/vc_row_inner][vc_column_text]There was a time when being identified as a gay friendly celebrity in Hollywood used to be somewhat trendy, perhaps even risky, depending upon the dynamics. This was particularly true for actors who hoped to appear in "family friendly" movies and TV shows, like action hero flicks and romantic comedies.
To keep it real, there was always the concern of being blacklisted from a production company or being tagged as a "gay actor" for voicing support of GLBT rights. Thankfully, things have changed for the better when it comes to Hollywood and gays with national attitudes towards gay folks much more accepting.  These societal shifts however would not have taken place had it not been for a few brave, smart and forward thinking celebrities who came out in support of gay people early in their careers and well before "gay acceptance" was the norm.
And so what was once considered risky is now the norm when it comes to gays and celebs. In fact, not being supportive of the GLBT community can be a real negative.   
Why Being a Gay Friendly Celebrity is Smart
For new actors who have the ultimate goal of becoming a movie star with worldwide name recognition, it is important to build a loyal fan base early in their careers, preferably with a group of supporters who will enthusiastically promote the actor before each new movie release.  This is where the "smart" part of being friendly to gay audiences comes in. Generally speaking, gay people [particularly gay men] follow the show-biz industry closely – perhaps more closely than straight folks. If you are gay, you probably already know this!
The Gay Entertainment Chip
While the phenomenon may be hard to sometimes put into words, a good analogy for better understanding might be something like: gay men are into movies like straight men are into football. In other words, many gay moviegoers gravitate towards the entertainment industry almost inherently. While this may sound stereotypical, most gay men will tell you it's true. For some reason, a lot of gay guys have an entertainment "chip" that is turned on at birth. Perhaps it is this reason a lot of gays the annual Academy Awards (aka Oscars) a kind of "super bowl".
Demographically speaking, gay households have more disposable income to spend on entertainment products, such as movie tickets and DVDs, because in part, gay households have more cash "on hand" than other groups (CNN). And so it just makes practical sense to court fan bases, like gays, who heavily invest in the products that actors appear in – like movies! One way of winning over the gays is to pass the so called "gay test", meaning the actor needs to go on record and say something affirming about GLBT rights.  Donating money to gay causes also is helpful. And if an actor appears in a gay read magazine, like The Advocate or Out, they kind of hit a sort of "gay jackpot" – which basically ensures a strong base of fans for years to come.   
Gay Friendly Celebrities: A Closer Look
What follows is a list of five male celebrities who passed the gay test with flying colors! Take note that several of the stars mentioned here came out early in their careers for gay related causes and did so at the risk of being tagged a "gay actor". The truth is that strategy is an important element to success in Hollywood. Why do you think so many PR agents suggest to new actors that they get "the gays" on board first? [/vc_column_text][vc_row_inner][vc_column_inner width="1/1″][vc_raw_html]JTNDY2VudGVyJTNFJTNDc2NyaXB0JTIwYXN5bmMlMjBzcmMlM0QlMjIlMkYlMkZwYWdlYWQyLmdvb2dsZXN5bmRpY2F0aW9uLmNvbSUyRnBhZ2VhZCUyRmpzJTJGYWRzYnlnb29nbGUuanMlMjIlM0UlM0MlMkZzY3JpcHQlM0UlMEElM0MlMjEtLSUyMEdDRyUyMFJlc3BvbnNpdmUlMjBNb2JpbGUlMjAtLSUzRSUwQSUzQ2lucyUyMGNsYXNzJTNEJTIyYWRzYnlnb29nbGUlMjIlMEElMjAlMjAlMjAlMjAlMjBzdHlsZSUzRCUyMmRpc3BsYXklM0FibG9jayUyMiUwQSUyMCUyMCUyMCUyMCUyMGRhdGEtYWQtY2xpZW50JTNEJTIyY2EtcHViLTAwNzU3MjI5OTgyMTg0MjIlMjIlMEElMjAlMjAlMjAlMjAlMjBkYXRhLWFkLXNsb3QlM0QlMjI3OTA1OTcxMjM1JTIyJTBBJTIwJTIwJTIwJTIwJTIwZGF0YS1hZC1mb3JtYXQlM0QlMjJhdXRvJTIyJTNFJTNDJTJGaW5zJTNFJTBBJTNDc2NyaXB0JTNFJTBBJTI4YWRzYnlnb29nbGUlMjAlM0QlMjB3aW5kb3cuYWRzYnlnb29nbGUlMjAlN0MlN0MlMjAlNUIlNUQlMjkucHVzaCUyOCU3QiU3RCUyOSUzQiUwQSUzQyUyRnNjcmlwdCUzRSUzQyUyRmNlbnRlciUzRQ==[/vc_raw_html][vc_single_image image="6071″ alignment="center" border_color="grey" img_link_target="_self" img_size="medium"][vc_column_text]
List of Five Gay Friendly Celebrities
Chris Evans
Chris Evans is a good example of a gay friendly movie star who "got it" when it comes to GLBT audiences.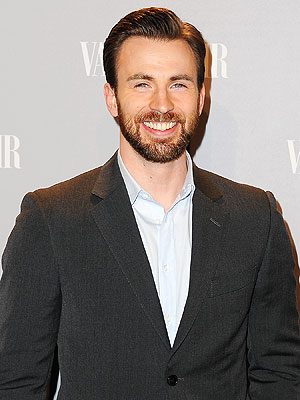 He passed the gay test years ago when he gave an interview in 2009 to the gay read Advocate Magazine. It is important to note here that this interview was provided by Evans fairly early in his career, which would turn out to be massively important to his long term movie making success.
In the interview, the Advocate asked the star about his reaction to having a lot of gay male followers. His response was warm and affirming, even acknowledging that he would consider playing a gay role.  "I really wanted to be a part of Milk, but I lost out to James Franco. I guess if you've got to lose, he's the guy to lose to," said Chris Evans. The words spoken by the actor were all that gay folks needed to hear in order to understand that the man was on their side when it came to gay rights.
Evans had been on the radar of gay men ever since his appearance in the 2007 flick, Fantastic Four, a movie where the actor appeared shirtless in a couple of scenes. His muscular body caught the attention of a lot of fans, particularly the gay ones!  
The actor would go on to star in wildly popular movies, such as Push, Captain America, and The Avengers. Chris Evans has fans around the world today who eagerly await his movies. This was in large part made possible because he established a strong gay base of fans early. As a side note, Chris Evans has a gay brother whom he has mentioned before interviews. He also came out early in support of marriage equality.
Patrick Stewart
A list of gay friendly celebrities would not be complete if the name Patrick Stewart did not appear somewhere. This British actor, who has starred in roles appearing on television and the silver screen, has
been a friend to gays and gay causes for decades. Fans of Star Trek, The Next Generation (ST-TNG) already knew Stewart was a progressive thinker. Wider audiences would not fully recognize his support of gay people until 1995, when Stewart played the part of a flamboyantly gay man in the film¸ Jeffrey.
Stewart has gone on record in support of gay related issues and rights on a number of occasions. And when the topic of gay celebrities comes up in conversation, some people mistakenly include the actors' name as a person who they think is gay. This is in part due to the fact that Stewart was mistakenly "outted" by a UK newspaper.  Rather than becoming defensive or angry, this smart celebrity took to Twitter and offered the following response, "Well, @guardian it makes for a nice change…at least I didn't wake up to the internet telling me I was dead again."
Stewart got his beginnings as a Shakespearean actor in the United Kingdom. One can easily sense that early in his career, he came into contact with a lot of gay people and decided to count these folks in his column of supporters.
Chris Pine
Super sexy Chris Pine got cozy with the gay community early in his career and smartly placed himself into a position of strength for the long term. One way he accomplished this was by taking on the role of Young
Sam in the gay friendly TV series, Six Feet Under. Pine would go on to appear in other TV shows and movies, including his breakout role of Captain James T. Kirk in the rebooted Star Trek in 2009.
Perhaps this celebrity was watching Sex in the City when Samantha (Kim Catrall) said, "First the gays. Then – the girls. Then the industry!" And it appears lots of girls (and guys) follow Pine. He appeared in People Magazine's list of top 25 sexiest men in 2013 – an accomplishment that is no easy feat! When you look at the propulsion behind this actor's meteoric rise, one cannot help but notice gay fans had a lot to do with the liftoff!
Channing Tatum
Channing Tatum has never had an issue taking on movie roles which some consider to be quasi-gay or at least gay friendly. This actor started off as a model and stripper in the early 2000's and appeared on the cover of Out Magazine way back in 2002. Prior to his appearance in Out, Tatum also modeled for gay friendly retailers like Abercrombie and Fitch.
One particular movie role that helped the Tatum win over gay fans was The Eagle, a film about a Roman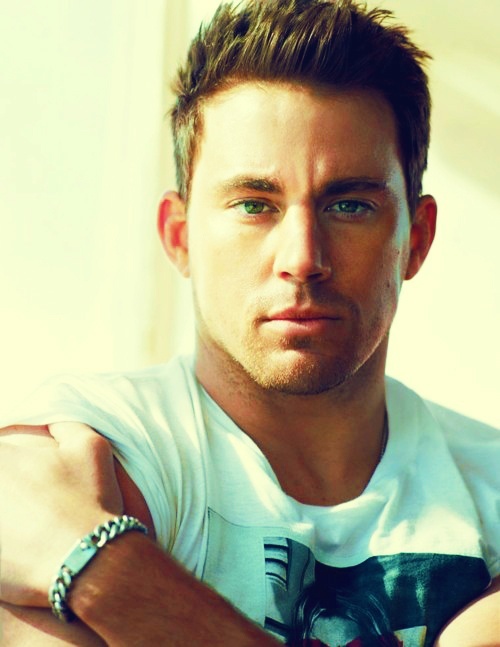 Centurion who is wishes to honor his father's memory by finding the lost legion's emblem. In this flick, Tatum's character has a slave, which some people thought had gay overtones and was homoerotic. Tatum Channing may disagree!
The actor also produced and starred in Magic Mike, a popular movie among the masses that Tatum himself acknowledges was made with gay fans in mind.
There is no doubt about it – Channing Tatum made the conscious choice to court gay fans early in his career because he knew that winning over their support would be crucial to his long term success. There have been gay and bisexual rumors about the Tatum but it seems this talented performer doesn't really care about being tagged a "gay actor". In fact, he seems to just roll with the rumors and let the gossip slide right down his back.
Leonardo DiCaprio
The final person on this gay celebrity friendly list of five is Leonardo DiCaprio. This actor has appeared in a number of popular movies, including his breakout roll in Titanic. He is a major supporter of marriage equality and has been on record for his support of GLBT issues for many years, donating resources, time and money to these causes. Some have tried
to suggest that the actor may be gay. To his credit, he has smartly handled these kinds of rumors and done so in a way that did not offend others, similar to how Patrick Stewart has worked through gay gossip in the past.
What makes DiCaprio a favorite of so many gay men is that he has starred in two movies that involved a gay kiss. The attention he has received over these male lip lockers has only helped the actor climb in popularity.
Conclusion
There are many other actors who have learned that being a gay friendly celebrity is smart for business. Other examples include Matt Damon, Ben Affleck and James Franco. In truth, the list of gay friendly celebrities could fill a volume of books. What you just read were some of the "biggies" for illustrative purposes.  
With that shared, what is important to take notice of are the celebrities who are not supportive (at least publically) of gay causes, such as marriage equality. Ask yourself – are they as popular with audiences as the gay friendly celebs?[/vc_column_text][/vc_column_inner][/vc_row_inner][vc_single_image image="3383″ alignment="center" border_color="grey" img_link_target="_self" img_size="medium"][vc_raw_html]JTNDY2VudGVyJTNFJTNDc2NyaXB0JTIwYXN5bmMlMjBzcmMlM0QlMjIlMkYlMkZwYWdlYWQyLmdvb2dsZXN5bmRpY2F0aW9uLmNvbSUyRnBhZ2VhZCUyRmpzJTJGYWRzYnlnb29nbGUuanMlMjIlM0UlM0MlMkZzY3JpcHQlM0UlMEElM0MlMjEtLSUyMEdDRyUyMFJlc3BvbnNpdmUlMjBNb2JpbGUlMjAtLSUzRSUwQSUzQ2lucyUyMGNsYXNzJTNEJTIyYWRzYnlnb29nbGUlMjIlMEElMjAlMjAlMjAlMjAlMjBzdHlsZSUzRCUyMmRpc3BsYXklM0FibG9jayUyMiUwQSUyMCUyMCUyMCUyMCUyMGRhdGEtYWQtY2xpZW50JTNEJTIyY2EtcHViLTAwNzU3MjI5OTgyMTg0MjIlMjIlMEElMjAlMjAlMjAlMjAlMjBkYXRhLWFkLXNsb3QlM0QlMjI3OTA1OTcxMjM1JTIyJTBBJTIwJTIwJTIwJTIwJTIwZGF0YS1hZC1mb3JtYXQlM0QlMjJhdXRvJTIyJTNFJTNDJTJGaW5zJTNFJTBBJTNDc2NyaXB0JTNFJTBBJTI4YWRzYnlnb29nbGUlMjAlM0QlMjB3aW5kb3cuYWRzYnlnb29nbGUlMjAlN0MlN0MlMjAlNUIlNUQlMjkucHVzaCUyOCU3QiU3RCUyOSUzQiUwQSUzQyUyRnNjcmlwdCUzRSUzQyUyRmNlbnRlciUzRQ==[/vc_raw_html][/vc_column][/vc_row]