Apparently, they didn't want a gay student on the homecoming court.
Perhaps as many as ten members of the football team at Carroll High School were involved in a coordinated effort to keep off a gay student from the homecoming court.
According to the Des Moines Registrar, the players were so upset that someone gay had been nominated to the homecoming court that they the decided to send him messages of hate and violence with the goal of keeping him far away.
Sadly, there were suggestions that the gay student kill himself or simply "just die". One player is reported to have said that he refused to stay on the court if someone gay was going to be on it.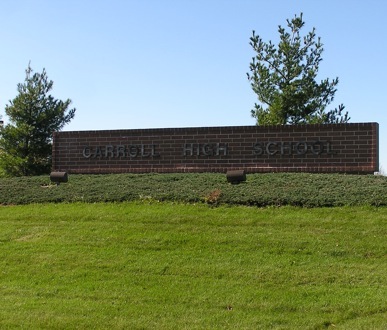 Apparently, the football players held their chat last Friday (September 9 ), which was shared with school administrators in Carroll, Iowa. The bullies then spent most of the day Monday (12 September) trying to explain their actions.
"Well I certainly think this gives some individual students a black eye, as well as the football team," said Rob Cordes, Carroll Community School District Superintendent, to local TV station KCCI.
'Did they make a mistake? Absolutely. A big one," he added.
Taylor Moore, a student, was among those who spoke with  KCCI about the incident.
'I'm disappointed because he's a really good guy and he really shouldn't be called bad names at all,' Moore said.
The name of the gay student has not been revealed. However, local reporting suggests the young learner made the following remarks about what's happened: "This should be a teachable moment for the entire school not just the football players."
Related: I was gay shamed by my high school Quarterback
Superintendent Cordes, who has yet to decide on a punishment, shared that the players are showing some remorse.
'There's a lot of hurting and some of the ones who are hurting are the ones who caused the problem,' he said.
As of this moment, administrators are investigating the incident and will decide on the potential consequences. The players are still on the team.
It is important to note the first main page of the school's website includes bolded language about its non-discrimination policy that includes sexual orientation and gender identity.
h/t: Gay Star News
—
By: John Hollywood