When I was fourteen, I was shot at.  Not with bullets, but with words.
"F*CKIN' FA**OT!"
The bullets came at me every day of my high school freshman year, every time I crossed the football field to get to Social Studies.  Crossing the field was the quickest way to get to class, but there was a price to pay for that commute.
Paul Lekakis was the price.
Paul Lekakis was a year older than me, a sophomore.  He was taller, and he was bigger. Paul hung out on the other side of the football field, under the overpass that connected the two buildings of my massive high school.  Paul was a member of the "greaser" group of kids, the ones who donned black leather jackets, rode motorcycles and smoked Marlboro Lights in-between the classes they often skipped.   
Most of the greaser kids left me alone.
But not Paul.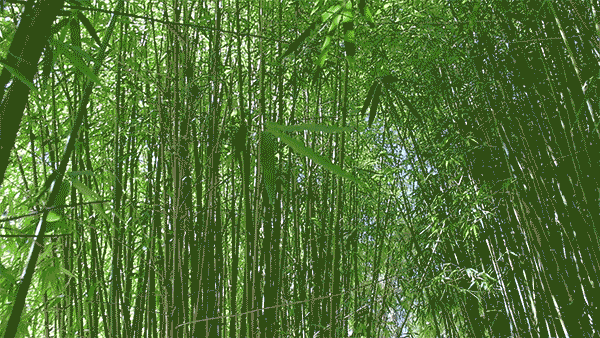 I hardly knew who he was, yet Paul seemed to know who I was, and that didn't make sense to me as I used to pretend I was invisible at Mamaroneck High.  Except when I performed with Alaina Vitro at our school's "Friday Night Talent", for there I was very visible, a sparkling, smooth, and shiny disco Fred Astaire.  Alaina — my Ginger — and I performed a dance routine we choreographed to the song "Boogie Oogie Oogie" by A Taste of Honey.  
Perhaps Paul watched me dance from the shadows, behind the smoke of his Marlboro Light, but as far as I knew no greaser kid ever showed up to FNT.
"F*GGOT!  F*CKING F*GGOT!"
Before I crossed the football field every day, I found myself prepping for the word attacks the way a soldier might prepare for ambush.  I took long, deep breaths before I set foot on the field to start the trek to Social Studies, the class I was miserably failing. 
"CERNA!  ARE YOU A F*GGOT?!  HUH?!  YEAH YOU ARE!  SISSYGIRL!  HOMO!  YOU MAKE ME SICK!  SISSY!"   I got exactly one-eighth across the field before Paul's bullets began firing.  "LITTLE GIRLY SISSY LIKES BOYS!!  YOU F*CKIN' SICK F*GGOT!!"
I strode quicker, but the other side of the field seemed to loom farther away like a dream.  Paul's words, zipping across the field, cut me, hurt me, paralyzed me.  Paul, the Sniper of Hate, had more ammunition in him than I could have expected.  I didn't know where he got all that ammunition from.  Didn't he stop to reload?
More: My doctor gay shamed me because of anal warts
I fantasized I was Wonder Woman, deflecting Paul's word-bullets with my thick bracelets of gold.  I could have fantasized I was Superman, but let's face it:  Wonder Woman had better boots.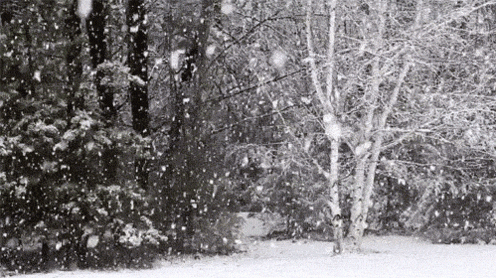 As Fall turned into bitter winter, It became less easy to pretend I had bracelets to deflect Paul's attacks.  It was getting more difficult to concentrate in class too.  I asked Mrs. Crocker, my Social Studies teacher, for an extension on my essay about "Cooperation Between Sub-Saharan Tribes" and she said, "I am not your friend, Cerna, and you're not special."
More: I punched my homophobic attacker in the mouth
But I was special to Paul Lekakis, ever-increasingly so.  Once he spotted me in the hallway, and a surprise attack commenced.  I was not prepared.  Paul rammed into me, stopping me in my tracks.  "WHERE YA GOIN, F*GGOT?!" he roared, puffing his chest out.  "HUH?!  YOU NEED TO F*CKING DIE."
I told him I was late for English and that if he wanted to kill me, could he please wait till after class.  I liked English.
That's when Paul pushed me down to the cold floor of the hallway.  He stepped on me, pressing his weight down on my tender chest.  My books and papers fluttered away as students slowed down to observe.  They observed, and they did nothing.
Paul pressed harder with his foot.  It was getting hard to breathe.  I thought I might die, and I wanted to die, and Paul was right, wasn't he?  I was a f*ggot.  That was my secret, and in many ways, it was a secret even to myself.  I tried every goddamned day to not like boys while I tried to finish my f*cking essay on "Cooperation Between Sub-Saharan Tribes" and nothing…nothing worked.  
Did the member of those Sub-Saharan tribes call each other "F*ggot" with venom in their voices?  Were there such things as "f*ggots" in Sub-Sahara?  Where was Sub-Sahara, anyway?  I didn't know.  I knew I lived in Sub-Suburbs and I hated Sub-Suburbs.  Why was I a f*ggot?  Why couldn't I have been born into a tribe?  A tribe would protect me, and
"Help me," I said with Paul's foot on my chest.  Nobody listened. 
"Kill me," I whispered next.  I whispered it directly to Paul as he pressed harder.  "Kill me."
Paul kicked me instead, then he strutted down the hallway of Mamaroneck High. 
I picked up my papers and rushed back to class.  I was late for English, but I still got good grades.  I knew how to write.  I wrote every day. 
Dear Diary, Paul has been screaming "F*ggot!" at me for over a year, and I have no idea why.  Every day I cross the football field to get to Social Studies and Paul Lekakis screams "F*ggot!" And the other night I had a sleepover at Georgie's and it was the coldest sleepover ever because his parents turned the heat off!!!  I dreamt I'm in Antarctica, it's pitch black, I can't see. I'm a penguin.  Paul Lekakis is a polar bear. "I'm gonna kick your ass, f*ggot penguin!"  the polar bear says.  But I can't run away because I waddle too much.  I waddle. And I'm about to get killed."
Georgie suggested that if I did not want to be called names — by anyone — I should consider ceasing my dance performances at FNT.  But there was no way I would comply with that.  Friday Night Talent was my escape, my bliss, my parachute.  I would never give up my Boogie Oogie Oogie.  When I danced with Alaina on that auditorium stage, I was a star.  No sniper bullets could hit me when I boogied with Alaina, if only because I was shaking my hips so much.
I was so happy dancing, in fact, that I didn't care that the student who performed after me was Ricky Yarian.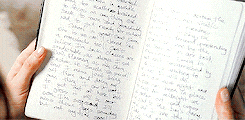 Dear Diary!
Ricky Yarian, the junior who tells everyone he's "gay" sang that stupid song with his guitar at FNT tonight, like "I am GAAYY" or something stupid.  "I am different, but its okay, sometimes you're different when you're gay" or something stupid.  And now he's talking to me.  I wish he wouldn't talk to me.  
He told me he thinks my dancing with Alaina is great.  He said he wishes he could "choreograph" like that, but all he knows how to do is write music with his guitar and how he loves to write by 'moonlight'.  He said 'moonlight is like God's big nightlight' or something weird.  
How can he say he's gay?  You can't know that yet!!  Not when you're seventeen!!
One Friday night, I told Ricky Yarian that all the kids at Mamaroneck High made fun of him.  "How can you not feel alone?" I asked Ricky as they shut the auditorium lights off and the clank of folding chairs echoed against the concrete walls. 
Ricky brushed his fingers through his satiny blonde hair and replied that he neverfelt alone.  He told me he went to a "gay bar" — a gay bar?! —  in New Rochelle, a place called "Zippers".  Zippers!!  Ew!  He told me that he would walk in and "see other gay people in there" and the feeling of "seeing all those gay people" made Ricky feel amazed and safe and good.
Good?!  Really, Ricky?  But you're too young to go to a gay bar!
He said, "They're a little more relaxed with younger people there.  So it's cool.  And sometimes I see people my age.  Like once I saw Paul there. That was cool."
"Paul?"  I inquired.  "Paul who?"
"Lekakis," Ricky answered, and then his blue eyes got big.  Like a bullet, Ricky's ringed fingers shot over his mouth.  "Woops. I'm not supposed to say," he whispered.  "John, please don't say anything, okay?"
Paul Lekakis.  Was at.  Zippers.  A gay bar.  In New Rochelle. 
What?!  No way. 
For days, I walked around Mamaroneck High like a soldier, wounded from a bomb.  In this case  however, the bomb was Truth.
Dear Diary,
I had that dream again where I'm in Antarctica and it's freezing and I'm a penguin.  Except this time in the dream, I can see.  That's because the snow is illuminated by moonlight and so then I'm able to find stuff to build a fire with.  And the fire gets bigger.  And the fire keeps Paul Lekakis the polar bear away.   Wonder Woman comes and joins me by the fire and we sing "Boogie Oogie Oogie" together.  And I'm happy.
After Ricky Yarian told me the thing he wasn't supposed to tell, It became all quiet on the football front.  Paul Lekakis never screamed anything at me again, not ever.  Sometimes he would just look at me with those steely blue eyes, peer at me, take a drag of his cigarette and
then…
turn away.
I failed Social Studies, but I still graduated on time.  And then I started to grow up. 
Ricky Yarian grew up to be a monk.  He is now Brother Karekin Madteos Yarian with the Brotherhood of Saint Gregory.  Brother Rick is a published author, poet and social activist.  We are close friends today and he continues to astonish me with his keen intelligence and verve.
And Paul?  Paul Lekakis is an out gay man today.  Paul speaks openly about his past struggles with drugs and addiction, his years of prostituting himself for cash, and his HIV-positive status.  Paul is a singer, too, and he records dance songs that get played by teenagers struggling to get through the battlefields of high school.  
Paul's dance song, "Boom Boom Boom Let's Go Back To My Room" was a pretty big hit for a couple of years.  
I remember being in a gay bar in Manhattan once, and Paul's song pumped through the speakers.  As I listened to Paul sing, I contemplated the fact that people lie about who they are so that they won't get killed.   In life, but especially in High School.
Me?  I write.  By moonlight, whenever I can.