Topher gets scrubbed
Well, you probably have heard about all of the aftermath involving male model Topher DiMaggio in light of multiple allegations of sexual assault, harassment – and rape. But just in case you haven't, we've got the info here.
Apparently, underwear maker Andrew Christian has decided to make good on its plans to indefinitely suspend DiMaggio. A quick check of the company's website shows no trace of him anhywhere – well, at least as far as we could see.
Will it last? Only time will tell.
Why You Aren't Having Sex
If you've been in a dry spell on the sexy-time front, there could be a valid reason – stress! We're not just saying that either.
According to a survey published by the folks at e-harmony, a whopping 64% of Americans reported not being happy in their current relationship.
Wait – there's more.
The online dating company asked more than 2,300 people ages 18 and up who were either married or in long-term relationships about the level of satisfaction they experienced with their mate.
Just 50% of respondents said they were happy with their sex lives. So, what's going on when it comes to all things love?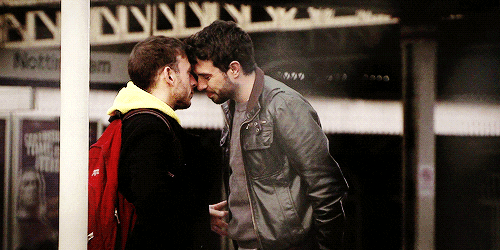 Apparently, stress from work is a major factor, with around 34 percent of men saying things happening on the job had a negative impact on the intimacy front. Money also seemed to be problematic – with 25% of the guys saying arguments about finances added to their unhappiness factor.
Another interesting finding was that men reported (28%) that they were "too tired for sex" and 21% of guys said they had a "low sex drive". Finally, 13% of males surveyed reported being "bored" with their partner.
To remedy bedroom woes, e-Harmony's experts suggest that couples should try to strengthen communications. Oh, and apparently the generation who is best at talking things through are millennials.