Adult films by day, Islamist spy at night 
I'm assuming that when you're an adult film star, you tend to avoid watching videos when you're not on set. So, what else do you do when you're bored at home? Hop into a jihadi chat room and start planning terrorist attacks.
During his trial last week "Roque M" (the pseudonym he used in both the chat rooms and his adult films), confessed that acting as an Islamist was simply a fun activity that he would do on the weekends
"I never met with any Islamists. I would never do that. The whole thing was like a game," the suspect claimed, reports DPA news agency.
Back in November 2016, Roque was arrested and charged for treason after planning to help blow up the headquarters of the domestic intelligence agency known as the Federal Office for the Protection of the Constitution (BfV).
The 52-year-old father of four confessed during his interrogation that helping leak secrets from the German government to Muslim extremists was "Allahs will," reports the Daily Beast.
Roque was planning to meet with Islamists at a gym to plan an attack, before an undercover BfV agent discovered him in late November. The adult film star had been working for the agency since April, as an  "observation employee."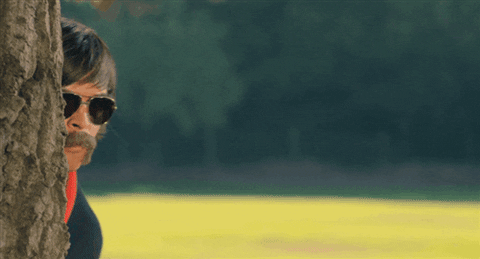 Although some may question how an organization unknowingly would hire someone of this caliber, investigative journalist Hans Leyendecker believes this case is a unique one due to the suspect they are dealing with.
"He is married to a doctor—and also a gay porn star; he is Catholic and Salafist. Nobody knows who he is, but he himself doesn't seem to know who he is," the journalist told the Daily Beast.
According to The Washington Post, ones close to Roque believe that he also suffers from a multi-personality disorder and was mentally ill around the time of his arrest.
With the trial currently underway, as of last week, Roque could face up to a decade in prison if convicted. It's shameful, to say the least, that someone would toy around with the idea of terrorism. Especially, with Germany being the target of multiple ISIS attacks in the past year.