Saying "No" to unwanted sex or male attention is a crucial skill to long-term success.
By: Mike (last name withheld per author request)
Many men feel nervous or awkward telling someone they're not ready for sex or don't want to have sex at a certain moment. It's easier when it happens online as you can easily ignore or even "block" that person. But what happens when you are at the club and somebody's trying desperately to kiss you without your consent or you just showed up to your grinder-date's place and he looks nothing like his pictures?
It's July 2015 and I'm chilling home with two friends who happen to be in a relationship. They are planning where to go on vacation and I'm just sitting on the sofa, scrolling down on Grindr, talking to strangers. I don't know why, but I am always way hornier in the summer. Maybe it's the heat, the amount of the skin we show, the sweat? All I know is that I could really use a d*ck right now.
After half an hour of random chatting, I finally found my match. It was a hot Spanish guy with golden eyes, a beard and a super defined hairy chest. He was only 200 meters away from me and horny as fuck. I took a quick shower, told my friends that I will be back in an hour and headed to his place.
I'm outside his flat, waiting for him to buzz me in. My heart is beating really fast. I'm always inexplicably nervous before every date. The door opens and he invites me in. He is completely naked with a semi-boner and he looks a little bit nervous. I walk in and I sit on his bed. It was a small studio flat. I soon noticed that we weren't alone as I could hear somebody in the bathroom. A naked guy comes out and introduces himself "Hola, I'm Diego!"
"Hi, I'm Mike", I reply.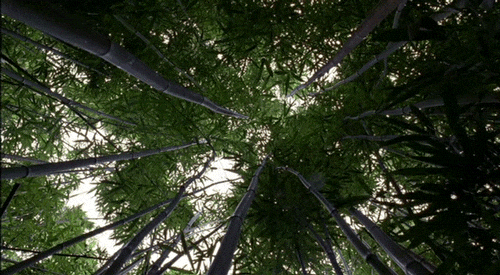 I'm really confused right now. I'm like I didn't sign up for a threesome and I don't like the fact that he didn't even mention anything about it. They both sit on the bed, on either side of me and start undressing me. I am not really into what is going on but I remain silent. They both look anxious or high. Diego stands up, puts his dick in my mouth and starts moaning. I'm not enjoying it, but I keep sucking his thick c*ck. I'm not going to go into specifics. We were "playing" for about half an hour until they both came.
Then, I dressed up fast, faked a smile, whispered a "goodbye" and walked out the flat.
Even though they were both hot and I was horny, I didn't enjoy it at all. There was no chemistry, no connection. I felt disgusted. I didn't want it in the first place. I went back home, my friends were still there and jumped in the shower. I remember crying but without really knowing why. Why hadn't I said "no"? I don't blame these guys, I blame myself.
More: Gus Kenworthy's Instagram Will Keep You Warm During the Winter Games
After that, I promised myself I'll say what I feel in the moment. It's not always easy. You may silence yourself out of fear of the reaction others may have, or fear of showing what you really feel. But if you don't say how you feel other people cannot know.
Saying "No" and disentangling yourself from unwanted sex or attention is a crucial skill to long-term success in dating and relationships. Moreover, these skills, once learned, can be applied in most areas of your life to great success.