Is Keanu Reeves Gay, Bi or Just Gay Friendly?
Keanu Reeves gay rumors are nothing new. Since the start of this ridiculously hot celeb's film career, questions have been asked about his sexual orientation.
Here at Gay Celebrity Gossip, we admit that we have had a major man-crush on Keanu for a long time! It is only natural fans of this hunk want to know everything about him, including his net worth, dating history, ethnicity and who his girlfriend might be. You can bet that other followers, those who identify as a friend of Dorothy, want to know if Keanu Reeves is gay or straight!
This article will explore a bit of background about mega-watt celebrity Keanu to better understand this hot man. Along the way, we have included some key data points that you may or may not know about. At the end, we have thrown in a poll for you to vote in that asks you: Do you think Keanu Reeves is straight or gay?
Are you ready? Let's jump right in!
Gay-Ta File
Keanu Charles Reeves
Birth place: Beirut Lebanon
Born: September 2, 1964
Sign: Virgo
Height: 6′ 1
Weight: 182 pounds

Shoe Size: 11-12 (Rumored)
Hair: Black

Eye Color: Brown
Body Type: Jock/Wolf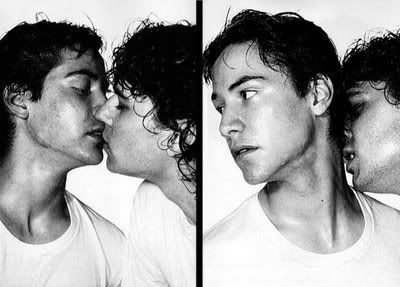 1. Keanu Gay Rumors
Over the years, people have wondered if Keanu Reeves is gay or straight. Part of what fuels gay and bisexual speculation about the star can be traced to interviews he has given over the decades to the press, including gay read periodicals such as Out Magazine.
Some lines of gossip can be attributed to wishful thinking, which is a primary reason bi and gay rumors swirl around a given male celebrity in the first place.
One specific source of gay chit-chat can be linked to the 1991 hit movie, My Own Private Idaho. In this film, Keanu Reeves co-stared with now deceased River Phoenix. The movie itself became a hit with gays everywhere because of the intimate campfire scene.
In some ways, this movie was a pre-cursor to Brokeback Mountain, another gay favorite flick starting hunky Jake Gyllenhaal.
FYI: In 1990, Keanu Reeves was directly asked if he was gay by Interview Magazine. At the time, he responded no to this question but then added the following addendum: "Ya never know". – People Magazine.
We are including a video below that was on Extra TV several years ago that walks fans through some of the other sources of gay gossip, including a false rumor that Keanu Reeves had married David Geffen!

In 1984, Keanu Reeves appeared in a Toronto play called, Wolf Boy, which became a cult hit! In fact, Wolf Boy helped to launch Reeves into stardom. The play was full of homoerotic undertones and included lots of super cute gay themes.
During one act, Keanu is killed after receiving a sensual bite to the neck by Carl Marotte, who co-stared with him in the play.
We have included some rare photographs that show what many call the Keanu Reeves gay kiss on our Gay Celebrity Gossip Pinterest board. Enjoy!

2. Keanu Reeves Net Worth
There is no way of truly knowing how much money the former Speed and Matrix actor really has in the bank. Currently, he is rumored to have a net worth somewhere north of $350.00 million dollars. This number may not include assets, such as property or other investments.
The sheer size of the dollar amount however does suggest that he would make for an extra attractive boyfriend or husband – particularly to a gay man desiring a mate who has looks and money! Snap!
FYI: What you may not know is that Reeves is an extremely generous man. He has given away millions and millions of dollars to various causes and charities, including PETA, Sick Kids Foundation and Leukemia related causes.
He has also negotiated away many millions in compensation in an effort to properly and fairly pay support teams that were in part responsible for making the movies he has starred in over the years. "Money is the last thing I think about. I could live on what I have already made for the next few centuries." Give or take a few hundred years" – Keanu Reeves.

3. Keanu Reeves Ethnicity
Many fans find it a bit of a surprise that Keanu Reeves was born in Beirut Lebanon. His mother was an English born costume designer and his father an American, who was born in Hawaii.
According to most published reports, his dad had native Hawaiian, English, Chinese, Irish and Portuguese in his ancestral blood. When you mix all of these together, you end up with a super-hot Keanu Reeves! Perhaps his ethnic background is part of the reason Keanu is bulging with talent. His mere physical presence is like receiving a basket of joy, isn't it?
FYI: If you didn't already know this, the name Keanu is Polynesian/Hawaiian for Cool Mountain Breeze. Ummm – we think that perfectly fits this sexy star. In fact, in gay-speak, we are translating the name Keanu to WOOF!  

4. Keanu Reeves Dating History
There have been a number of rumors about who Keanu Reeves has dated over the years. While some of these lines of gossip have apparently been made up out of thin air, such as the disavowed gay relationship and marriage with David Geffen, there is no question that Reeves has been involved with others romantically.
One example includes the relationship he had with American actress, Jennifer Syme. In a string of tragedies that happened between the couple, Syme gave birth in 1999 to a stillborn daughter after 8-months of pregnancy. The couple would later name her Ava Archer Syme-Reeves. In 2001, just eighteen months after the tragic loss of their baby, Jennifer Syme died in a car crash.
There has been some gossip that Reeves was casually dating actress Charlize Theron. Currently, there is speculation that Keanu Reeves and Bridget Moynahan are dating after appearing together for the premier of John Wick at a Red Carpet event.
It is difficult to know for sure who Keanu is Reeves is dating because the star is notoriously private. Anytime an actor has details about his private life surrounded by question marks, pink whispers are sure to follow!

Keanu Reeves Summary
There is no question about it – Keanu Reeves is a major celebrity with fans that are gay and straight alike! In many ways, Keanu Reeves is similar to other male stars who have had gay rumors connected to them. Examples include Leonardo Dicaprio, Ryan Kwanten and Channing Tatum.
And just for fun – don't you think some of the younger photographs of Keanu looks a LOT like Tyler Posey? Woof!
One thing we know at this blog for sure is this – Keanu Reeves has a big – wait for it – BIG gay following. What's not to love about this man? He is the epitome of hotness. What's more, the man is a great actor who has managed to defy his age in many ways. We do however acknowledge there was a brief period of largeness in 2013!
We hope to see Keanu in movies for a long time to come. The truth is we love this man!
Thanks for visiting Gay Celebrity Gossip. Please like us on Facebook, Circle us on Google Plus and share on Twitter!