Pegging – the new rage
Have you heard the news? Straight guys have discovered the joys of anal – for themselves. Seriously, they have.
And a new article that was published in Sunday World explores the activity that seems to be all the rage in straight-land.
As a matter of full disclosure, we need to say this bit of news first come up in Queerty yesterday – so we can't take credit for the scoop.
That said … the men are into an activity called pegging.
What is Pegging
Long story short, this is a slang-term used to describe a dynamic where a woman wears a strap on device and pounds the living daylights out of her man with it.
Here's a few highlights from the piece.
27-year-old Kamogelo talked about the first time he approached girlfriend. Apparently, she immediately thought he was gay.
"I assured her I would not be with her if I were gay," Kamogelo says. "I just enjoy sex when I'm being penetrated."
"When she did it, I reached climax in the most satisfactory manner. I have never felt like that before; it was amazing."
The experiences shared in the Sunday World piece seems to match what other men who identify as straight have shared elsewhere.
They REALLLY LIKE bottoming.
More: 10 straight men reveal why they like being pegged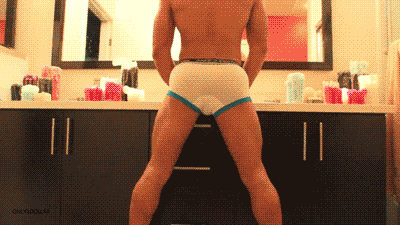 Another guy who calls himself Keegan said he first tried to peg himself with a toy with the goal of better understanding the sensations his girlfriend experiences when she rides him.
"It is just the feeling of wanting to feel how women feel when we are inside them," he says. "I wanted to know how deep should I go to reach her G-spot."
After giving it a few tries, Keegan says, it quickly became "addictive."
"I won't lie though. After that experience, I wanted to feel like that often, but I never ever considered exploring it with men. I bought myself a dildo and started using it [on myself]."
He goes on, "I hid it from my girlfriend because when we spoke about our fantasies and I mentioned a woman penetrating me, she cringed, so I left it alone."
At some point, Keegan began approaching other men to get his pegging needs on. Suddenly, silicone was out and the real deal was in.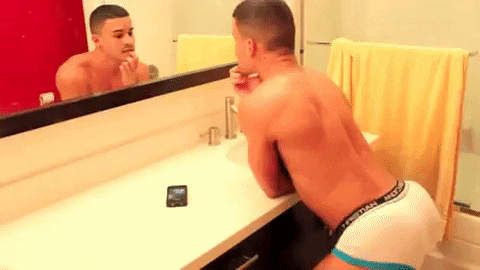 "For me it is about filling the sexual void," he reflects. "It is just sad because when you talk about it with some friends think you are gay. I believe not all straight guys who sleep with gay guys are gay. Gay guys just give us what our girlfriends do not want to give us."
But let's not point to Keegan as the only guy who has become "addicted" to pegging.
Phindile Ngubane revealed that her ex-boyfriend's super strong need for being pounded "suffocated our relationship."
"I loved him a lot, so you can imagine that I did everything I could to make our sex life interesting and fulfilling," she said.
As time went on, she "got tired" because "he wanted nothing else." "One day, I asked him that we should go back to our missionary position and he refused," she says.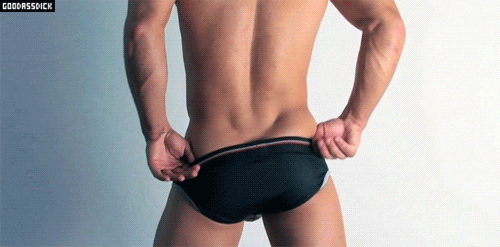 Looking back, Ngubane says she always wondered if perhaps her boyfriend was gay. She no longer thinks so, though, as he is "still with a woman and they are married with kids."
Sunday World spoke to Sexpert Dr P. Ratshabedi about the topic; a person who has written and spoken about pegging extensively.
"It had nothing to do with being gay or hiding my sexuality," he says. "As men we have fantasies. I have been in a situation where I wanted to have sex with three women. I had the chance to live that fantasy. I asked that they penetrate me using their fists."
He thinks of pegging a "sexual preference," and something that has been going on (in some form) for many, many years.
"There are even gay women who enjoy being penetrated, does that make them straight women? No." he says. "It is a sexual preference."
h/t: Queerty