Wet Dreams about crushes
For some time now, I've been having wet dreams about a guy I secretly crushed on in high school – like bad!
The dream is almost always the same.
We're back in school and in the locker room, taking a shower. Suddenly, he pulls me close and starts passionately kissing me. We do this for a long time.
But while it's happening, I feel almost frozen. Not like I'm scared or anything. More like shocked.
At some point, he whisper's in my ear: "I've always wanted this"
And then, he turns me around and inserts. You can probably guess the rest. Just as I am about to release, I wake up! Not only that, I've explosively discharged on myself.
What's odd is that I graduated high school almost 20 years ago. I'm partnered now, too. Don't get me wrong, I don't want to stop having the dream.
But I am curious about why they've been going on for so long? What does it mean?
PS: I was closeted in high school and never came out to him or anyone. He's married now to a woman with kids, if that makes any difference.
Eddie: 37
—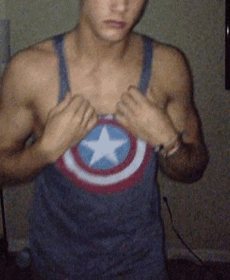 Dr. John Responds
Hi, Eddie,
The recurring wet dream you are having touches upon a theme that many can relate to – straight and gay alike. I'll do my best to offer an analysis, contextualized through the lens of symbolism and psychology.
To start off with, I think it's fair to say your dream is about unfinished business. In Gestalt psychology, unfinished business speaks to physical behaviors that manifest in the "here and now".
Example: A man nervously flinches whenever he walks by people playing baseball because as a child, he was accidentally struck by a ball.
More: Dream analysis about sex with twins
And so, if we begin with the premise that your wet dream is a physical manifestation of unfinished business, we can pivot to determining meaning.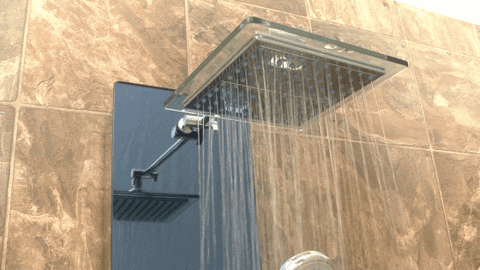 In your dream, you mentioned the two of you were in your high school shower. Subconsciously, this means you regressed to an earlier point in life. Notice the dream didn't take place as you are now – today.
In my experience, dreams about showers specifically symbolize cleansing something we feel shame about.
I'm wondering if you felt ashamed of your feelings back in school? Is this why you kept it a secret? If so, you wouldn't be alone. A lot of men are taught same sex attractions were "wrong".
Let's move on to the kissing.
Kissing your crush
You described a situation where both of you were showering and he suddenly pulled you close. Then, while you felt frozen, he started making out with you.
What's significant about this dream is the romance factor. The way I read it, this wasn't a random "booty call" dream to satisfy your racing libido.
Instead, thematically, it seems to be about something deeper.
Is it possible you regret not ever telling your crush about your sexual orientation? Do you think he would have rejected you? If the answer is yes, your dream could suggest a belief it would have been OK.
"He pulls me close and starts passionately kissing"
Something important is happening in your recurring dream related to words.
You shared your crush said something along the lines of: "I've always wanted this."
As odd as this may sound, I'm wondering if you ever picked up on a mutual attraction vibe from this man? Were there ever any situations where you thought – even for just a moment – that he was curious?
Search your feelings deeply here. Mediate on the matter. You might be surprised at what you recall.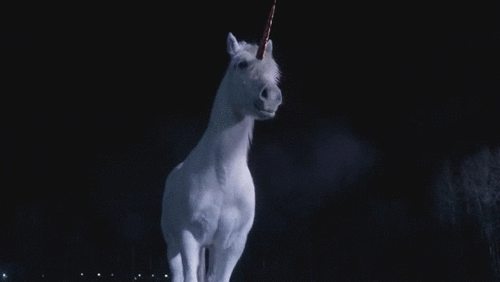 Wet dreams, feeling frozen
The fact that you were "frozen" in your dream suggests to me emotional paralysis. Symbolically, that's how fear manifests.
The fact that he initiated the kissing suggests to me there may have been a mutual attraction. But because you were so consumed with guarding your secret, you were blinded to the possibility.
More: I dreamed about three HOT leprechauns!
At the end of your dream, you described a dynamic where he was inside of you. Then, just before you started flowing like a fountain (read between the lines), you wake up.
It is then you notice a nocturnal emission.
Let me assure you wet dreams are very normal. They can happen to any person, at any age, regardless of gender. It's a misnomer to think it's a "teenage" thing.
In any event, insertion dreams often speak to a rod of knowledge. The question is, what insight was he trying to impart to you?
Eddie, I can't give you a concrete answer as to why you are having this recurring dream. All I can do is interpret, based on what you've shared.
My sense is your mind is pointing towards unfinished business in the form of regret. Do you wish you'd have come out to him? Did he present an opportunity that you regret not acting on?
More: Dreams about threesomes 
If the answer is yes, that's important. What else in life might do you fear doing, but are too afraid to move forward with?
Here's the final possible meaning of your dream, working in tandem with what I've shared above.
Brace for it – because you may not like it.
You could, on some level, still have strong feelings for your crush. In fact, I'm wondering if you are in love with him, even now?
Only you know the answer to this.
—
Dr. John is a licensed psychotherapist and contributor to GPB. He specializes in men's issues. Visit his profile to learn more.
Got a dream you'd like interpreted, send a brief note to the blog. Anonymity guaranteed!